Tranformers...
Take a photo & PhotoShop & make a fantasy being that looks like you! More coming soon! Here are some before & after pictures of me.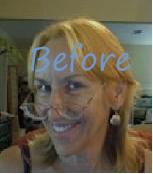 This is a low quality camera so the resolution was poor but I was still able to do something with it since I am an artist, not really a photographer.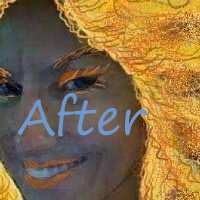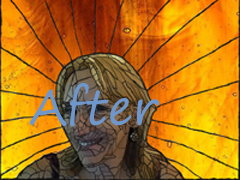 Fire Goddess & Stained Glass Rendition.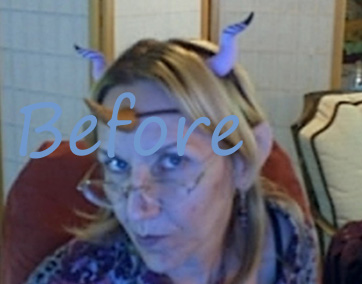 This one I was at Texas Renaissance Festival where I bought elf ears, faun horns & a unicorn horn. I edited out the thong for the unicorn horn, changed the color & made it into a painting. This picture was again a webcam shot.