Recycled Glass
I am sure you have heard of recycling glass. Maybe you have even seen and heard of slumping bottles to make cheese trays.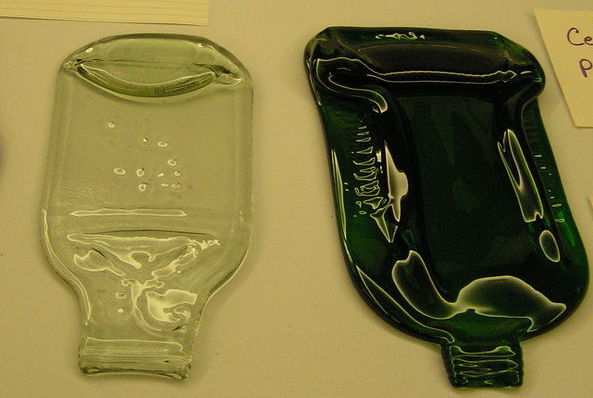 You may have even heard of making wind chimes from recycled glass.
Or clocks from slumped bottles.
Yep, I do all of those and am looking for more ideas all the time. I am working on butter dishes (those were IBC root beer bottles)

and spoon rests as well.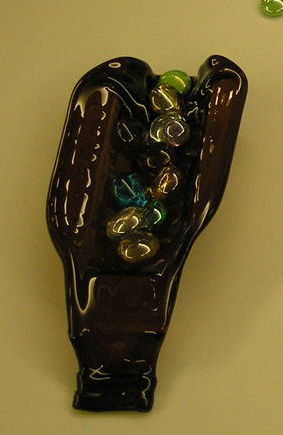 I just like to reuse things that can be reused. And I love pretty colors and pretty sounds.
I also have some pretty glass I have cut from Jagermeister bottles and slumped over some pretty bisques shapes so they can be hung in windows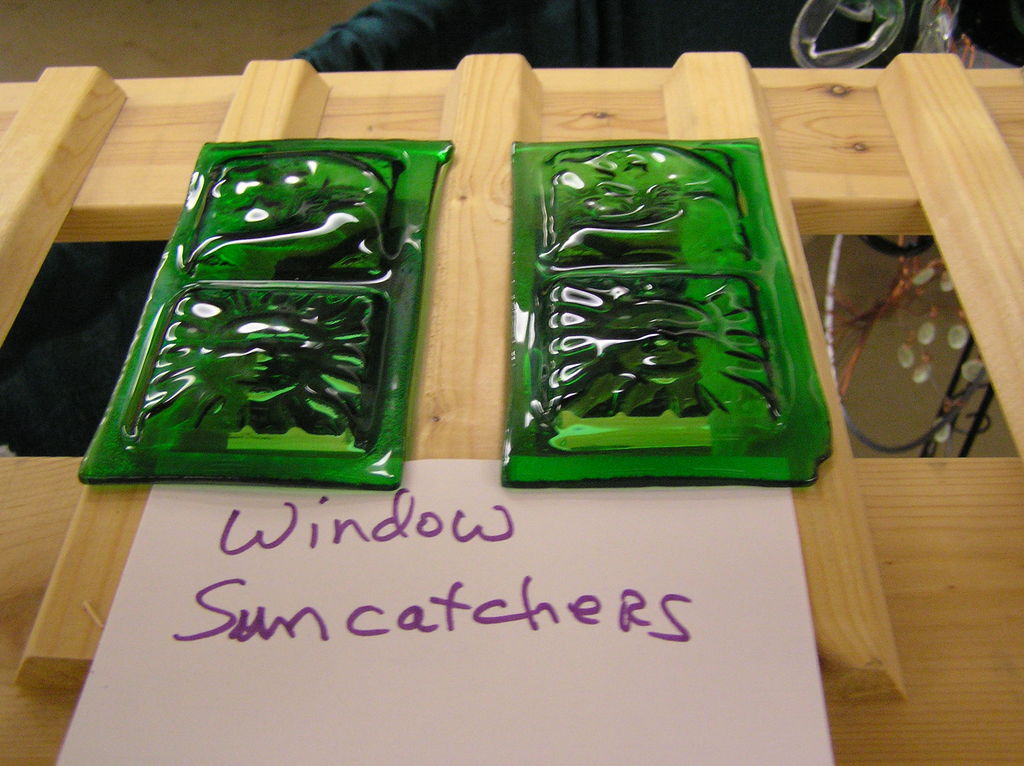 and have made some pretty crosses that hang as well.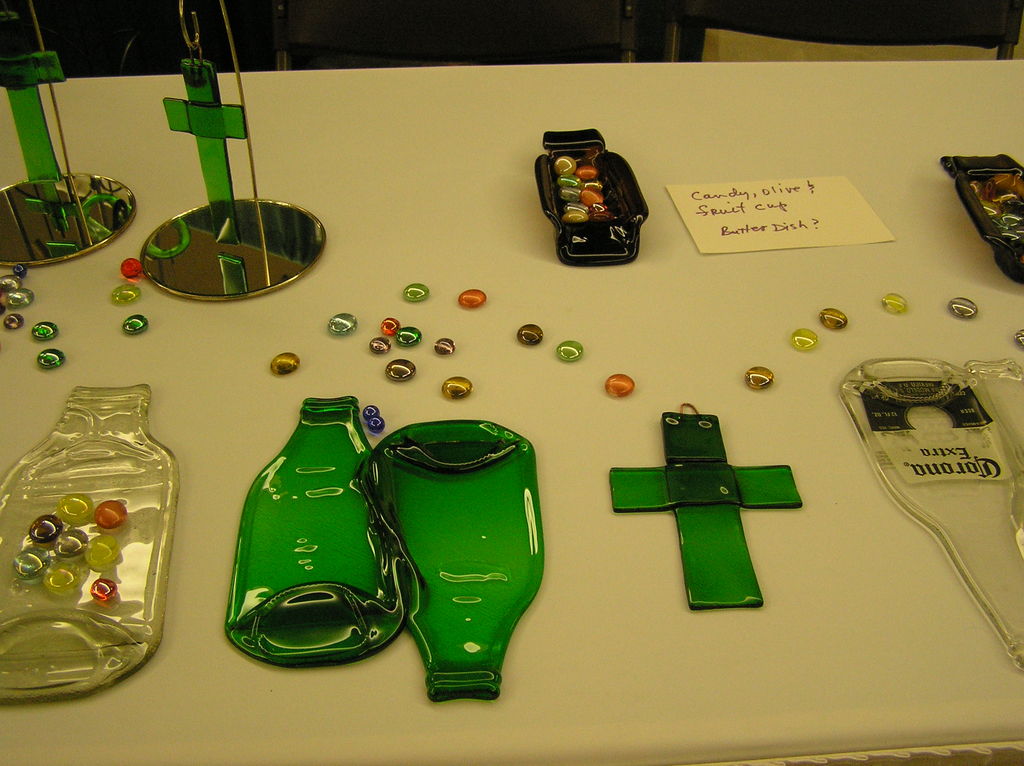 How about a cross windchime? I had a booth at the Conroe Lonestar Convention Center for Saturday and Sunday May 1 and 2 when they had the Texas Woodland and Wildlife Expo there. I had a booth there for my Sustainable Art. Sustainable Art is fancy for recycled art materials. Check back. I promise I will take pictures of my chimes before I sell them all and post them here and at my Meetup group and facebook page as well. I sell my glass by appointment now due to transporting them to markets can damage them.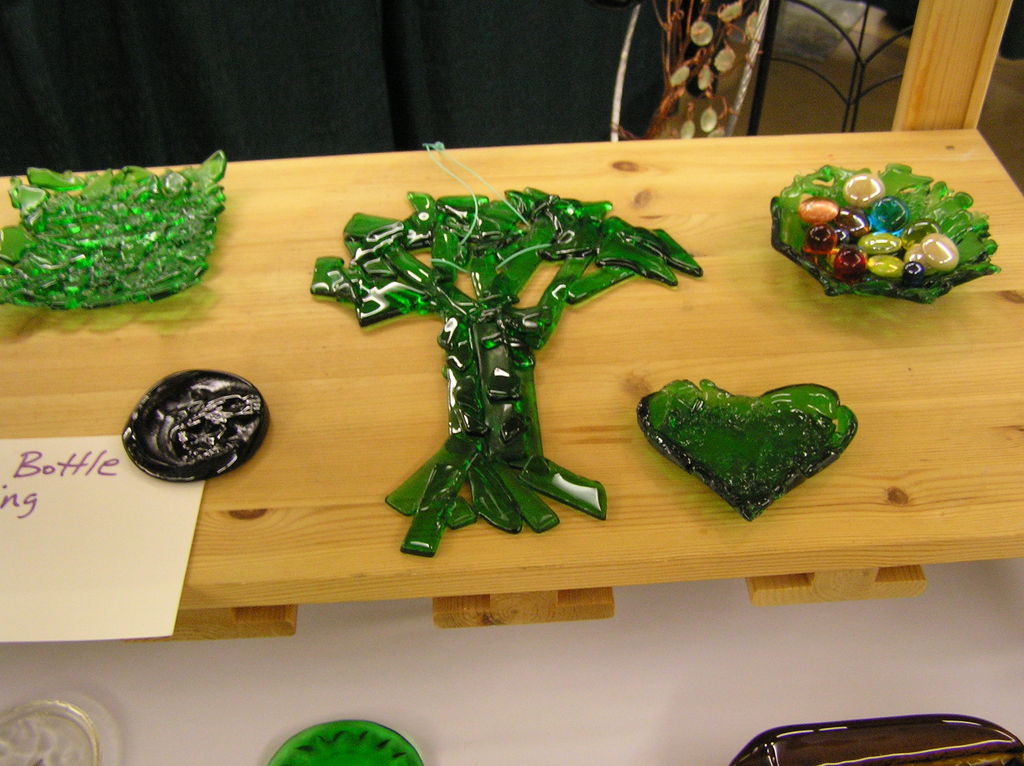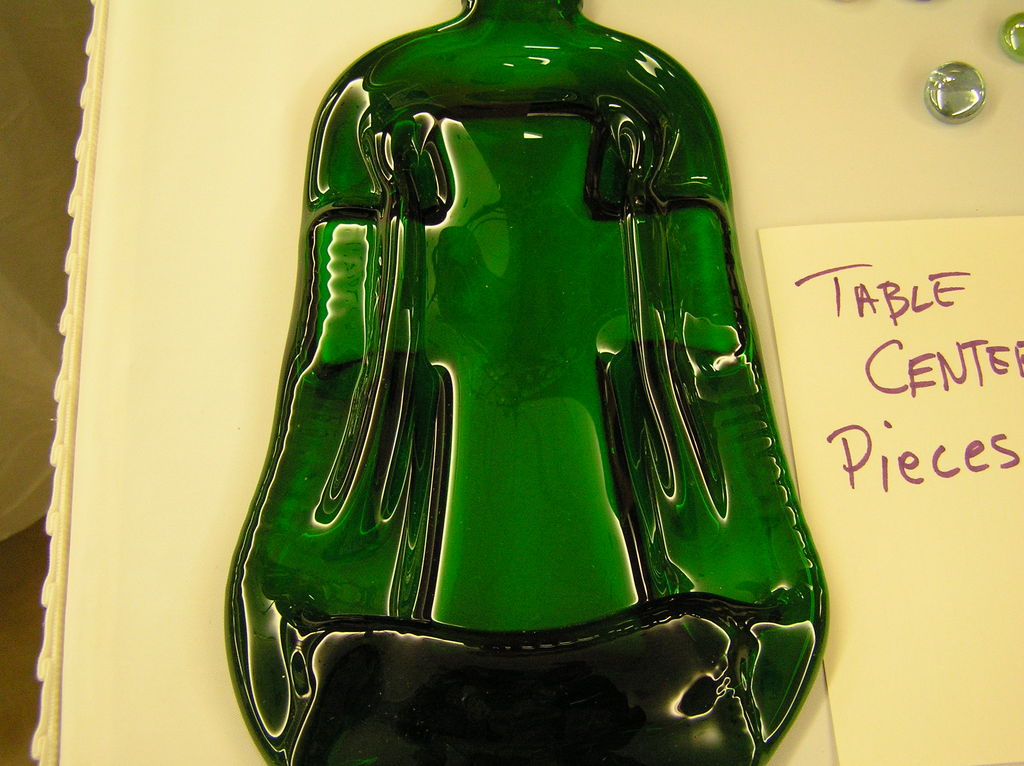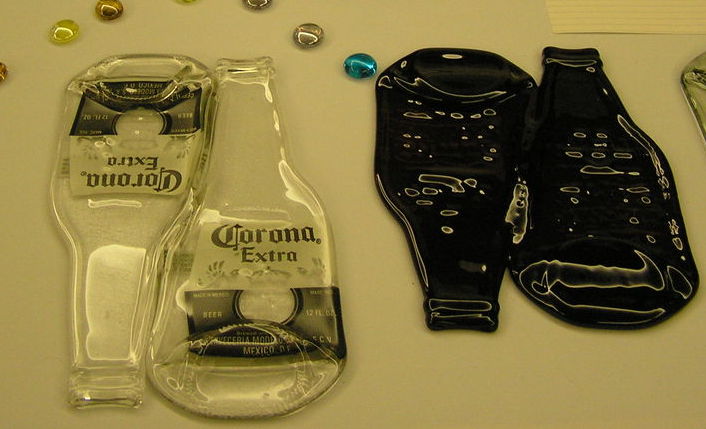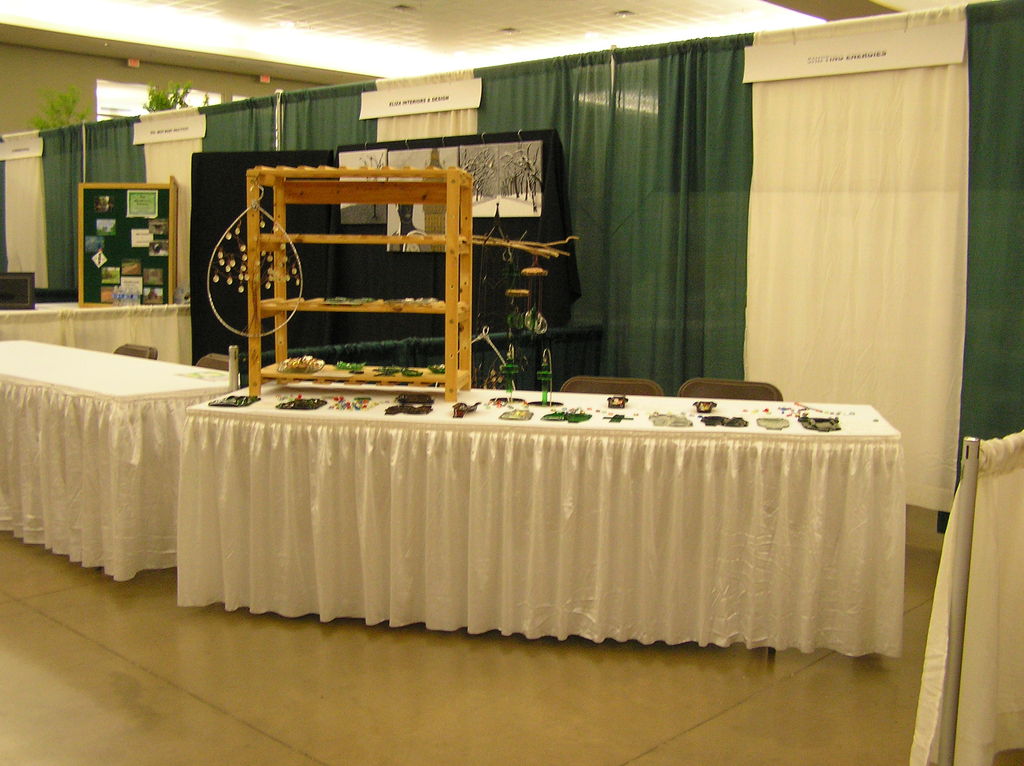 This was my Expo booth.