Hi, Y'all! Welcome To My Bead, Rock, Healing & Metaphysical Store!
I am still working (yeah, right) on the online 'store' but you can find my crystals, rocks, jewelry, arts, crafts & beads in Facebook & in Conroe Central Market located at 225 North Thompson St, Conroe, Tx 77301. I now have three connected booths there already that have some of my handcrafted jewelry, rocks, crystals, metaphysical items, gemstones, herbs, resins (incense) & accessories, beads, antiques, resale items, hats & decor. I am not always at the shop and some items are not accessible due to needing to either be weighed or tagged. I can't tag everything. Just too many items to tag so if you are interested in dropping in, call me first. Make an appointment for me to be there and please tell me the items you are interested in so I can find them at my house or in my car. Not everything is at the space due to the size of it. Classes and meetings will be available now but only during shop hours.
I Specialize in Unusual and Natural Stones.
Come touch the rocks. They are waiting for you to come take them home! And watch out. Some of them will talk at ya. Seriously! Here are some of my African Hematite crystals. I also have some Brandberg African crystals.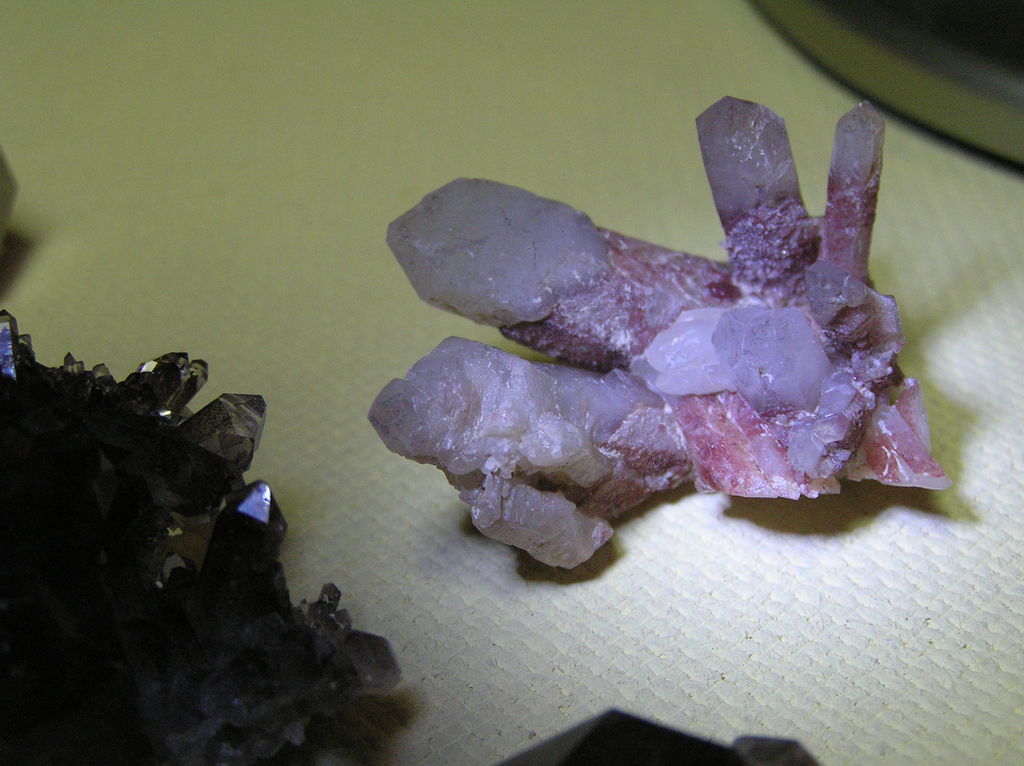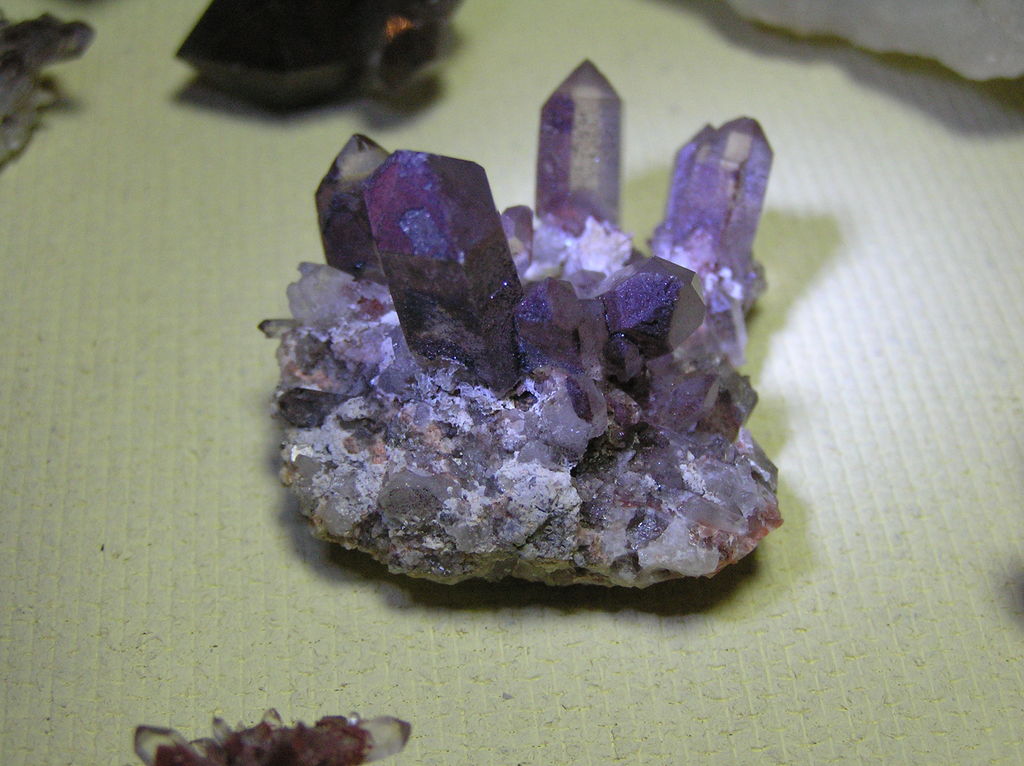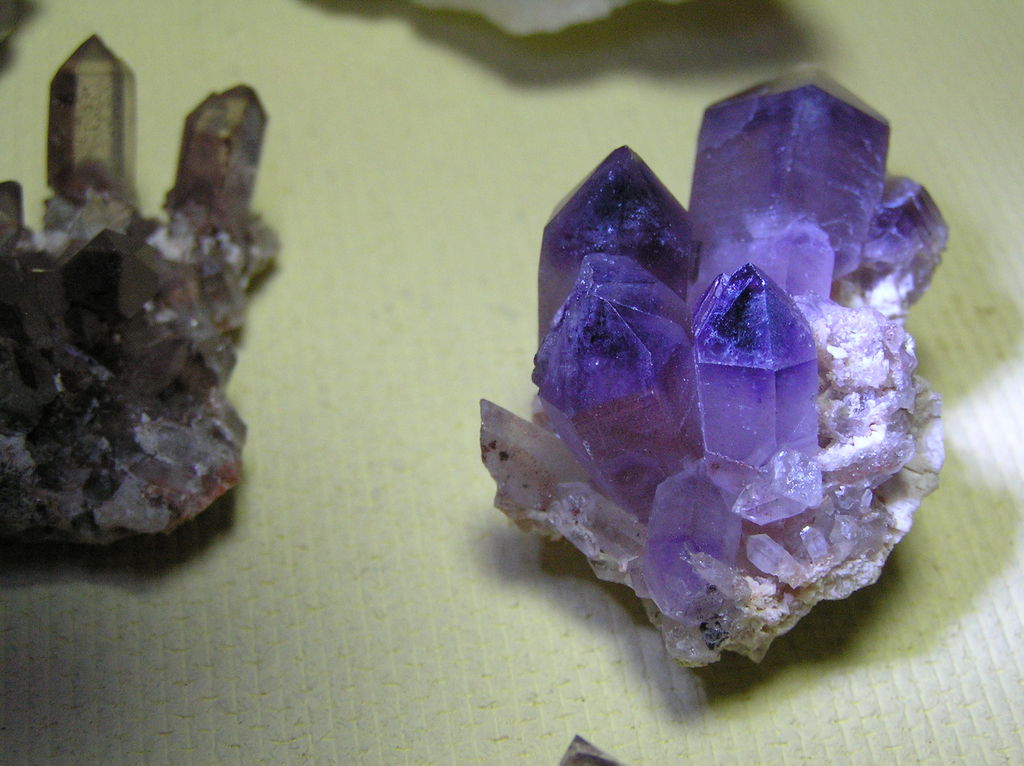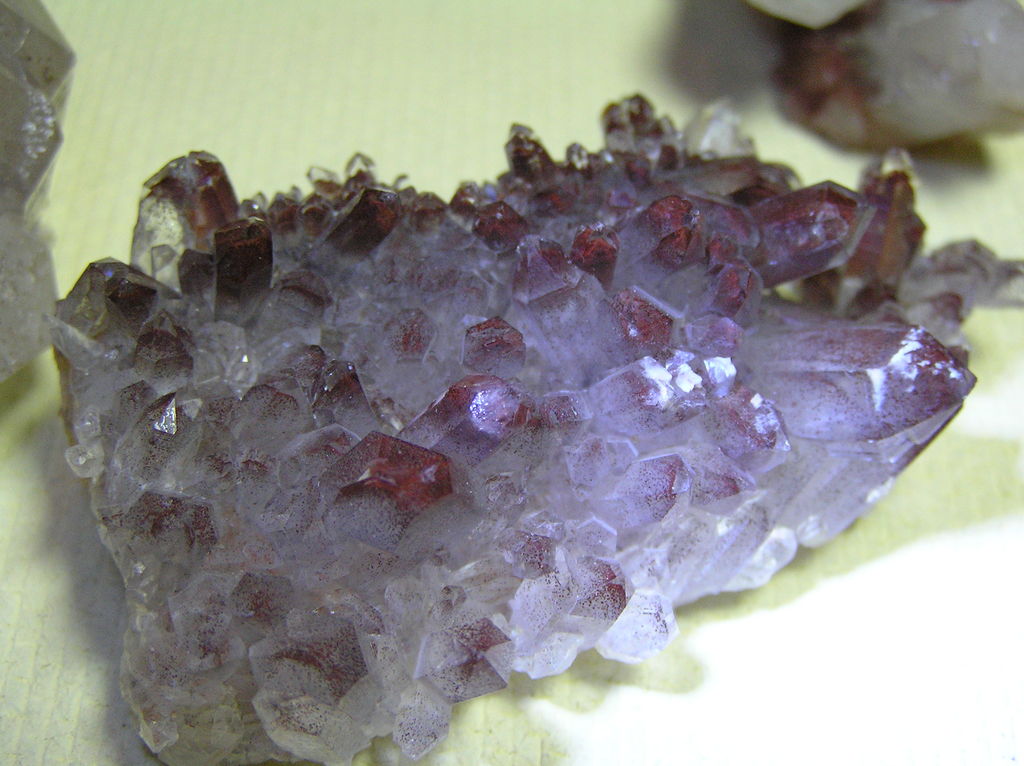 I have REAL, natural, unheated, untreated Citrine...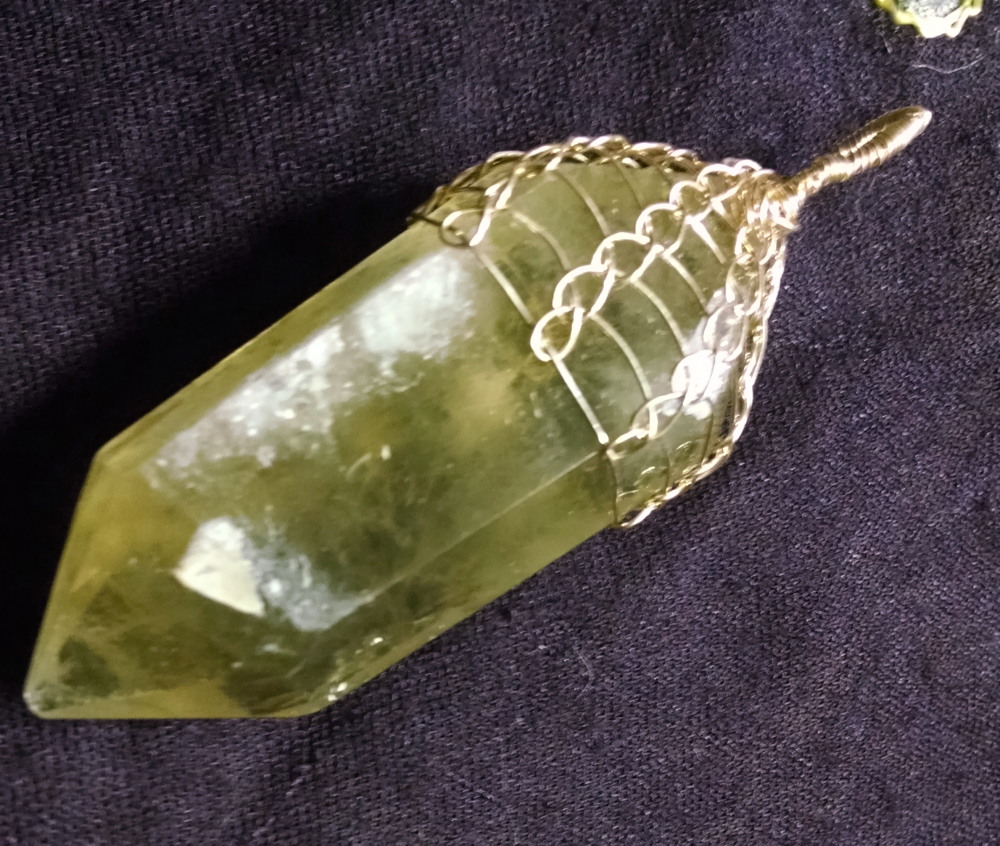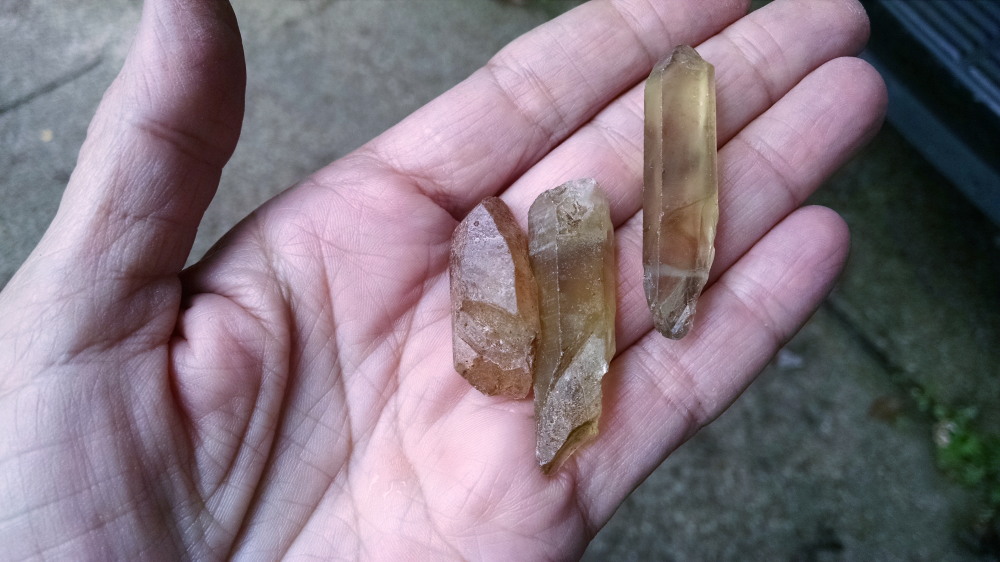 And real Smokey Quartz, dug up right here in America by American prospectors and land owners.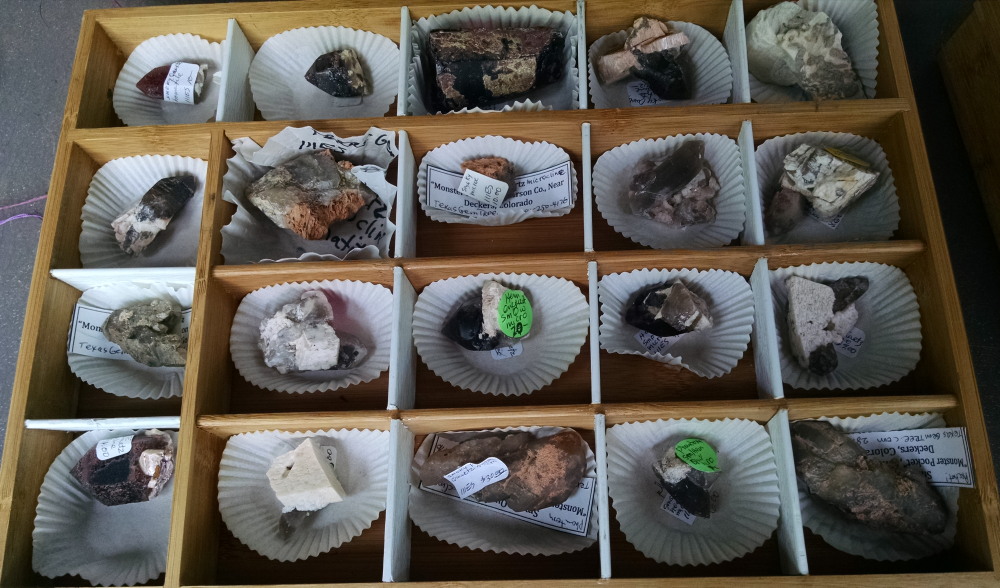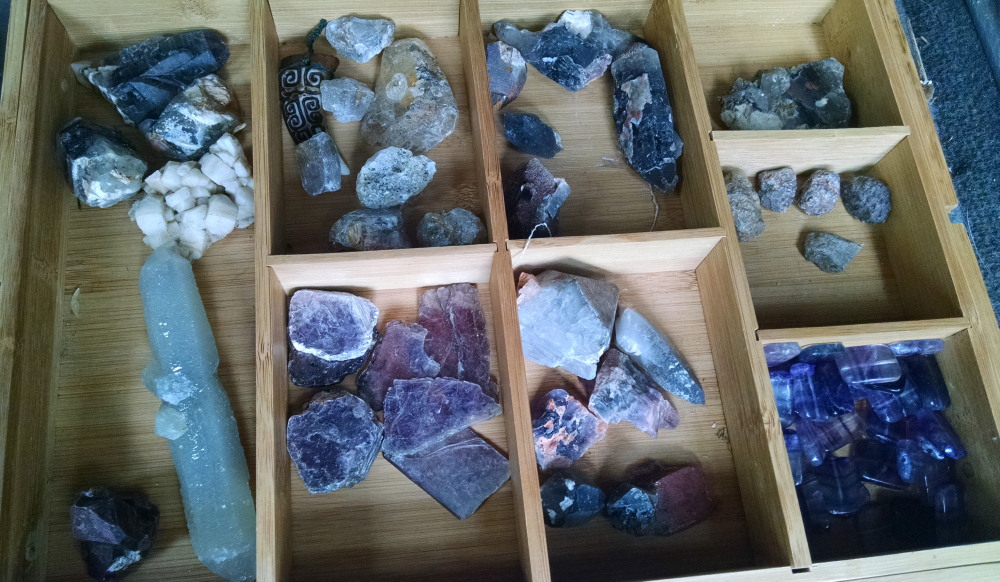 Not that baked, faked, irradiated stuff they pass off as Citrine & Smokey Quartz but I do have some of that bright yellow & orange "Citrine', the baked Amethyst kind people know & love.
I have lots of rare stones some in different colors and shapes. Like (pictured below) Magnetite (yes, that is spelled right), Hanksite, hematite crystals, Smithsonite, Epidote, Green Kyanite, (not pictured, also black kyanite, orange kyanite, silver kyanite). I also have Record Keeper Rubies and small ruby wands. Much of these stones are not at the shop. The shop hours are not compatible with so many people's hours. But I can meet you at the West davis/105 Conroe Starbucks after CCM hours if I have the stones with me. *hint... make an appointment* I will have better hours when I move my space.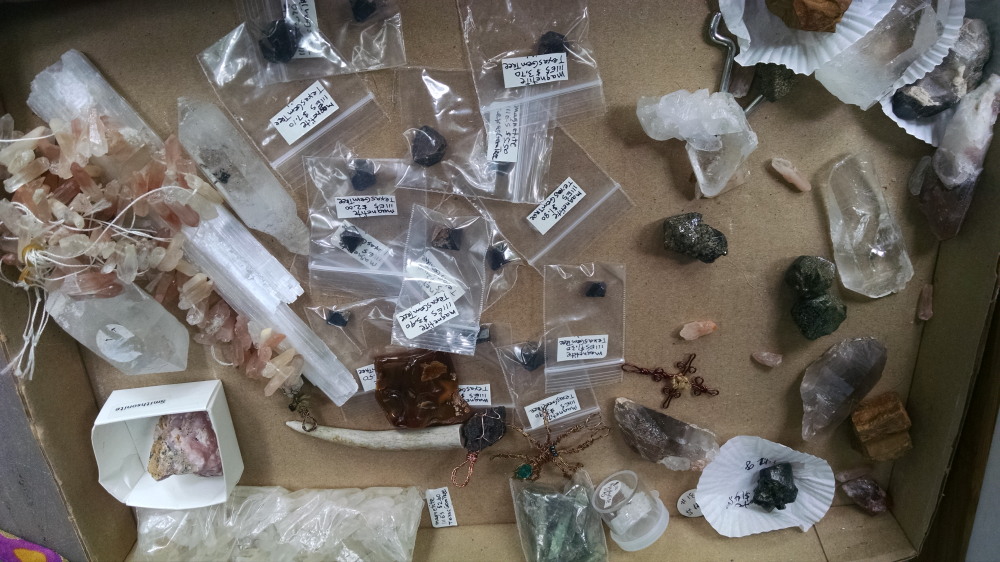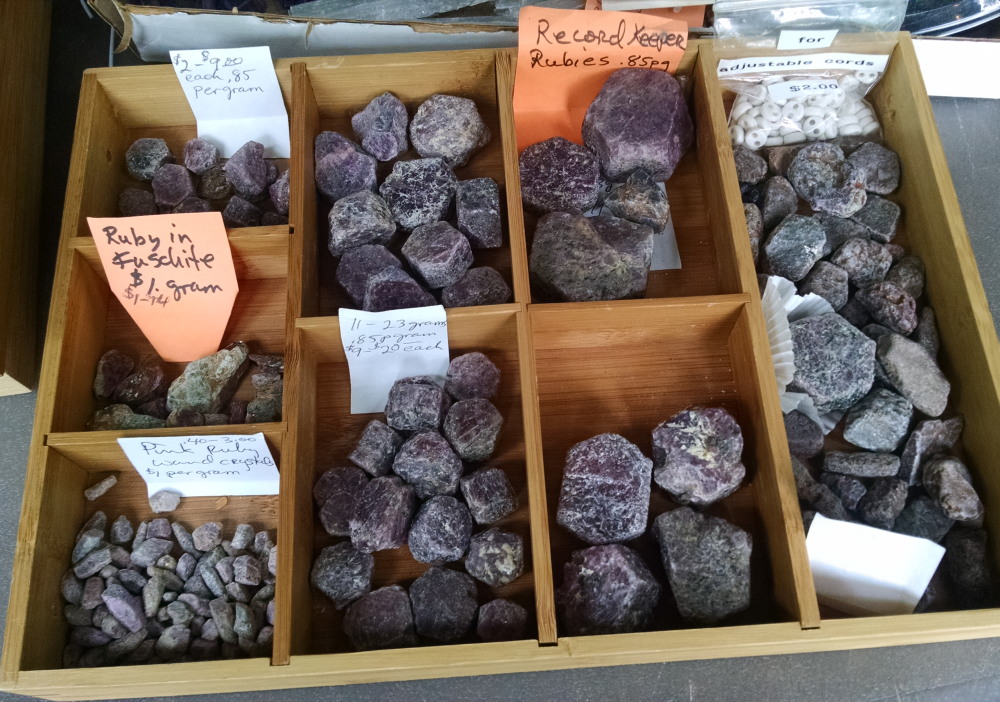 Most are in rough rock and natural crystal forms. I rarely have faceted stones and most polished stone in jewelry making form are hand made right here in Conroe by myself. I don't buy the highly expensive stones that are perfect mineral specimens because I prefer to not invest my money in that. I can buy specialty stones FOR you with a deposit and contact information. This is rare though. I prefer to educate you on where to look and how to buy.
I love crystals, stones, glass, arts & crafts, jewelry, concrete & pretty much anything working with my hands. I love to make jewelry, play with rocks & beads, make pretty stained glass, sculpting, recycling & teaching arts & crafts. I recycle glass, paper, plastic & metals. Heck, let it hold still long enough & I just may try to recycle it.
I hate to throw good things away. I may sell it, give it away or trade it, chip it up & mosaic with it but I just don't want to throw it away if it still has quality or is pretty. So now, when I can, I make something out of it. Not everything I sell is recycled, though. I have some fine hand cut and polished cabochons self made right here in Conroe, Texas, as well as spalled obsidian where you strike a rock til it pops a shiny piece of. I then smooth the edges and sell the rock or wire wrap it for wearing. These are made from larger rough rocks, from all over the world (hm, maybe that COULD be considered recycling), & wire wrapped one of a kind jewelry with a few odds and ends thrown in here & there along with a 'garage sale' shelf sometimes.
I make jewelry, stained glass, mosaics, funny & affirmative signs, concrete art, polished gemstones, cement sculpture, gemstone wands, lighted potpourri, glass block lights, mosaics, & more!
Due to the space restrictions, I won't have it all at the new shop. Call and make an appointment! Come see us! I can bring it with me to the shop or another meeting place if you make an appointment to view or I can send you a picture instead if I know in advance.